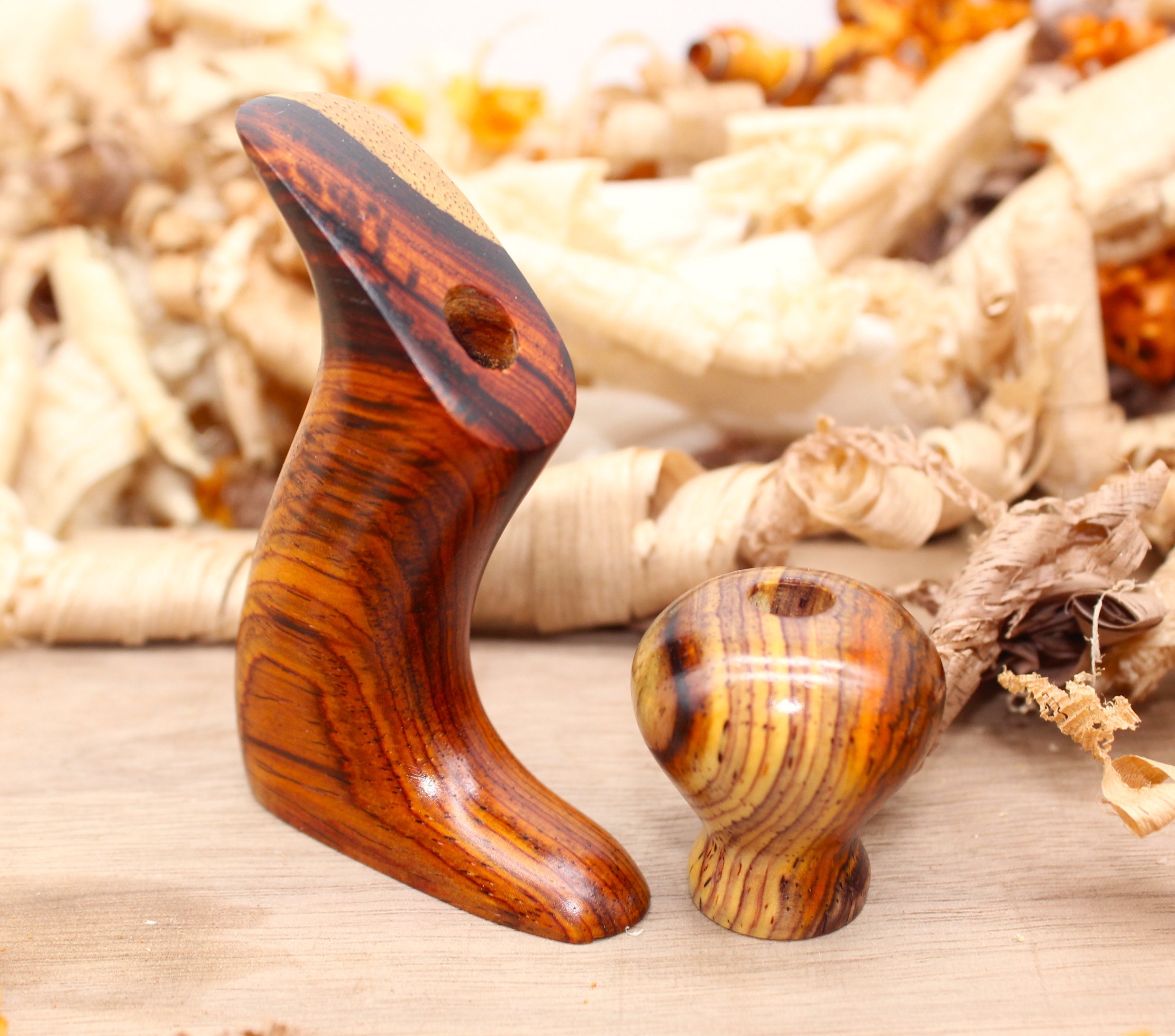 Cocobolo Plane Tote & Knob for Stanley No 1 Hand Plane - Hand Crafted
$90.00
Details
Finally got my hands on an original tote and knob for the Stanley no 1 to copy.

These are hand made replacement tote and knob for Stanley Bailey pattern hand planes. They are beautiful high quality pieces that will add a custom touch to your favorite plane.

To insure a perfect fit please send me the following information:

The length of the threaded mounting rods.
Do you need a high or low knob.
If possible the type number. Type 9 and older require a slightly shorter tote to clear the lower frog height.
Pictures of your plane if possible.

Check my other posting for different wood species and plane sizes.